Fusion Fit
Our goal is to help you achieve more.
30 Minute Classes
Get an intense workout in a shorter time. Fit classes into your busy schedule.
Mornings & Evenings
Flexible class times so you can workout when you want.
Friendly & Motivating
Small group classes with a great training atmosphere.
What are you waiting for? Try a class for FREE!
Classes
We offer a variety of training options
FIT – KICK
Kickboxing Rounds
This class is an intense kickboxing workout. You will alternate between rounds on the bag and bodyweight / plyometric exercises.
FIT – HIIT
High Intensity Intervals
This class involves medicine balls, sandbags, plyometrics, TRX & more. Maximize your training effects with intense intervals.
FIT – TRX
Suspension Training
Use the weight of your own body to help develop strength, power, balance. This class will help you develop functional fitness & great core strength.
PACKAGES
We have 4 options for you. Check all the packages and choose the right one for you.
Single Class Drop In
Get a Great 30 min Workout
No Comittment
Pay as You Go
Back to Back Pack
An Intense 60 min. Workout
Take 2 Classes in a Row
Save 50% off 2nd class
10 Class pack
10 Class Card
Get 10 Classes for Price of 7
Good for 6 Months
Month Membership
Unlimited Training for 1 Month
Best Value
No Contract
LATEST NEWS
Check out what is going on at Fusion Fit
Sign up for our Foundational Exercise Workshop to learn proper form to maximize your results & minimize your risk for injury. Sign Up here!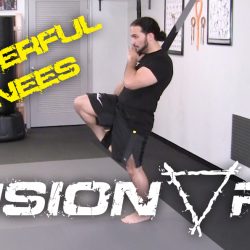 Our YouTube channel offers weekly fitness training videos, subscribe now to never miss out!
Previous
Next